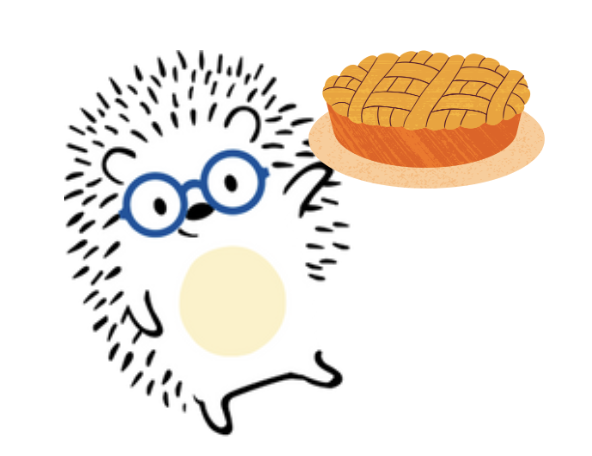 There is a special day in November when people in the United States come together to give thanks for everything good in their lives. It is a day of Thanksgiving.
Even though it's not celebrated in Ukraine, we still have so many things to be thankful for.
Maybe one day soon, Ukrainians will celebrate the Ukrainian Thanksgiving Day too!
This year Clever Hedgehog is thankful for:
Family
Close friends
Good books
Teachers
Music
Giving and receiving gifts
Learning new facts and traditions
Fuzzy socks
A good meal
A nice cup of hot chocolate
Rain boots and puddles to jump in
Nap time
Blowing bubbles
What things are you thankful for?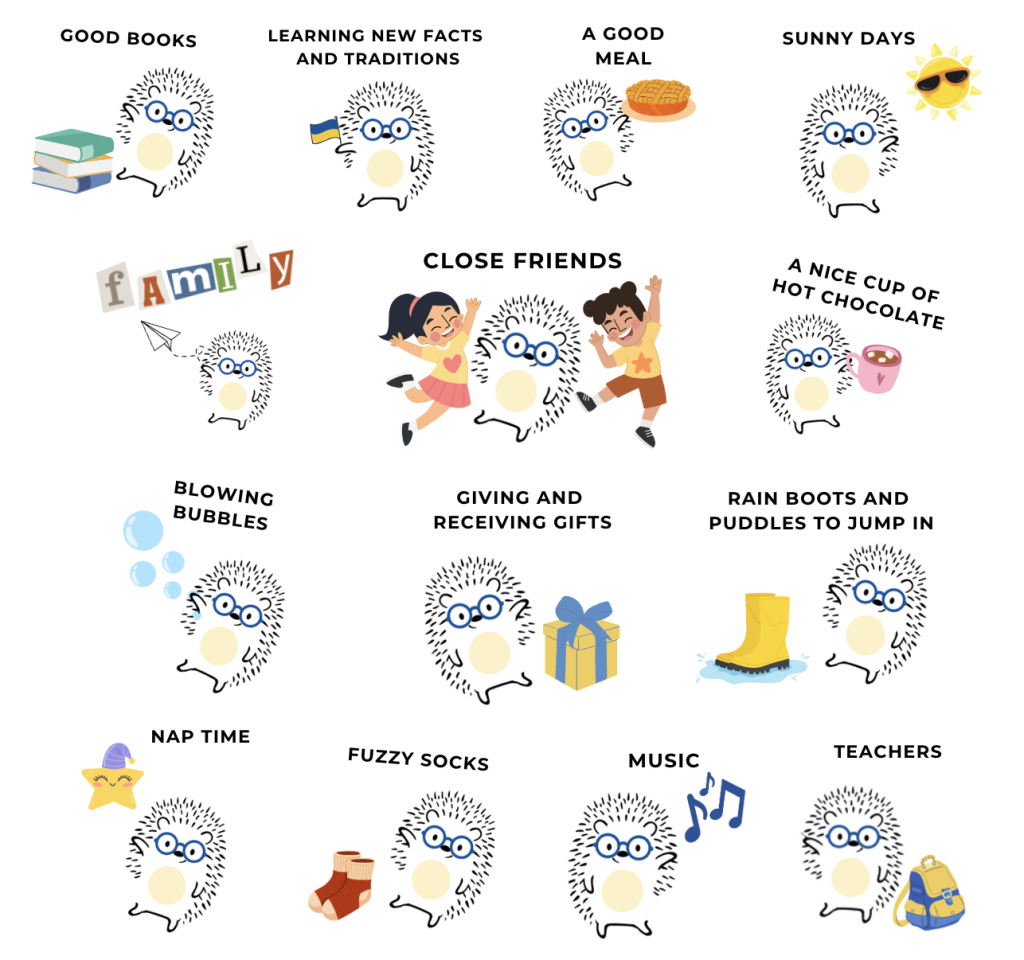 What is Thanksgiving and why it is celebrated?
Thanksgiving Day is an annual national holiday in the United States, which is often the busiest of the year, as families and friends gather together to express gratitude for the good things that have happened over the past year.
The story behind this festival tells us that the early settlers of the Plymouth colony planned a special meal to honor a good harvest 🍱 they had in 1621. They invited the Wampanoag tribe, who lived in the same area, to enjoy the meal together. The first Thanksgiving festival 🍽 lasted for 3 days!
Nowadays, as many people live in cities (not on farms) and family members live farther apart, Thanksgiving has become a time for families 👨‍👩‍👦‍👦 to come together and give thanks for good things in their lives.
Thanksgiving for Kids:
Thanksgiving is a great time for children to learn about gratitude and giving thanks 🥰, to reflect on the things they are thankful for, and to express their gratitude to others; time to learn some family history and traditions, spend time with loved ones, and enjoy a delicious meal.
Thanksgiving Day is a great time for children to experience the warmth and love of family and friends ❤️, and to create lasting memories.
Are you looking forward to helping with the Thanksgiving meal preparation?
A pumpkin and a pumpkin pie 🥧 are symbols of harvest time, and pumpkin pie is usually prepared for Thanksgiving, so you can bake a pumpkin pie with your mom.
Thanksgiving Crafts and Activity For Kids
Thankfulness Tree | Easy Thanksgiving Craft For Kids
Easy DIY Thanksgiving Turkey Card
How To Draw A Turkey Stack For Thanksgiving
Thankful / Gratitude craft – Paper Plate Spinner
♫ Let's be Thankful | Kids Songs