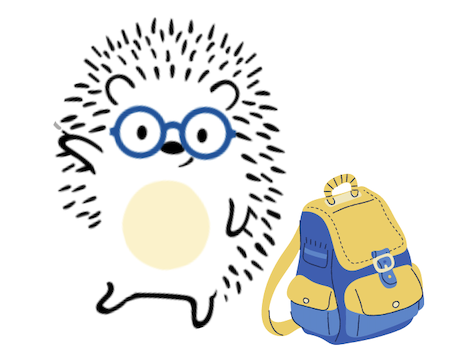 The first day of school is always so exciting!
Did you know that the first day of school 🏫 in Ukraine is called Knowledge Day? 📚
The school year starts in all Ukrainian schools on Knowledge Day 📚 (on September 1)!
Knowledge Day is very exciting for all children – and especially for kids who start the first grade! This is the first time they meet their teacher and new classmates.
There is a special celebration 🎉 in schools on Knowledge Day when 11th-graders 🧑‍🧒 (the oldest students) take the first-graders by the hand and lead them into the school for the first time.
There are so many things you will learn in your school. New books, friends, and teachers will be there to greet you!
Clever Hedgehog can't wait to hear all about your adventures in school.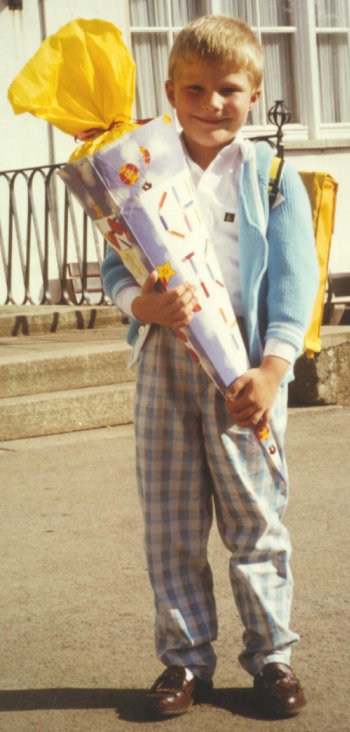 But of course, schools around the world are different and have many different traditions.
Starting elementary school 🏫 is a big deal in Germany too.
Did you know that children in Germany receive special paper cones called Schultüte ("school cone") 🎉 on the first day of the first grade? Their parents and grandparents present them with this large decorated cone filled with toys, chocolate, candies/sweets, school supplies, and various other special treats.
Coloring and Activity Pages to Celebrate the First Day of School
Let's travel to Ukraine
Join the Knowledge Day celebration in Ukraine